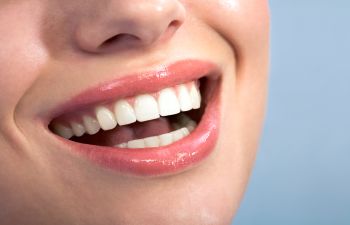 Parents put their children in braces, and adults choose to undergo orthodontic treatment because they all know that a beautiful smile is important in life. Whether it is fair or not, people are judged based on their appearance and how they carry themselves. Those with crooked or misshapen smiles often face unfair judgments. Therefore, orthodontic treatment is highly sought after as a means of providing a straight, beautiful smile. However, a straight smile is actually more than just a beautiful accessory to your appearance. A straight smile provides oral health benefits that impact your entire life.
Healthier Teeth and Gums
When the teeth are crowded, crooked, chipped, or gapped, the entire smile is exceptionally vulnerable to decay. It is challenging to clean teeth that are difficult to reach. When teeth overlap one another, it is difficult to floss and brush effectively because it is hard to reach all of the surface areas of these teeth. Straightening your smile can help you achieve a healthier smile, protect against dental problems, and fight off gum disease.
More Functional Bite
Your smile provides more functionality than it is given credit for. A properly aligned bite is necessary for speaking clearly, biting and chewing food, and for the jaw to function well. An unbalanced or misaligned bite can lead to jaw discomfort and TMJ problems over time.
Better Self-Confidence
Your smile is one of the first things people notice about you. If you are always hiding your smile because you are embarrassed by your teeth, then your smile is holding you back. Improving the aesthetics of your smile through orthodontic treatment can have a huge positive impact on your self-confidence.
Contact Mansouri Family Dental Care & Associates today to learn how we can help you achieve a beautiful, healthy smile.
Posted on behalf of Mansouri Family Dental Care & Associates
4720 Lower Roswell Rd
Marietta, GA 30068
Phone: (770) 973-8222
Email: MFamilyDental@gmail.com
Monday, Wednesday & Thursday: 7:30 am - 6:00 pm
Tuesday: 7:30 am - 5:00 pm
Friday: 7:30 am - 3:30 pm