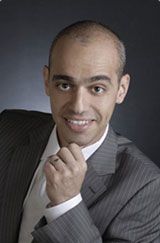 Dr. Bagheri received his DMD from Harvard University as a high ranking cum laude and served as class Marshall, and MD from Emory University, where he also completed his residency in oral and maxillofacial surgery and internship in General surgery. He furthered his education by obtaining fellowship training in Cranio-Maxillofacial Trauma and Cosmetic Surgery. Implant surgery, facial cosmetic surgery, trauma, and reconstructive maxillofacial surgery are his particular interests. He is one of few surgeons in the United States that is trained in micro-neurosurgical repair of peripheral trigeminal nerve injuries with extensive publications on this topic. He is also one of few oral and maxillofacial surgeons in Georgia that qualifies for fellowship in the prestigious American College of Surgeons (FACS).
Dr. Bagheri is an internationally recognized surgeon and is the senior editor and author of two major textbooks of Oral and Maxillofacial Surgery. Over 40 articles and 25 book chapters have been published by Dr. Bagheri. He serves as editor of several peer reviewed surgical journals and has organized international lectureships for doctor education on many aspects of maxillofacial surgery. His current research projects involve micro-neurosurgery.
Dr. Bagheri is the Chief of Oral and Maxillofacial Surgery at Northside Hospital in Atlanta, and serves as a clinical faculty at both the Georgia Health Sciences University and Emory University, where he is involved in resident education. Dr. Bagheri lectures on a variety of topics in facial surgery, both nationally and internationally.
For more information about Dr. Bagheri, visit: www.drsbagheri.com/dr-bagheri.