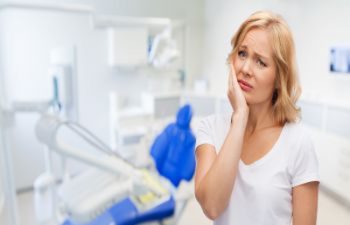 Oral health problems can crop up at any time. From a sudden onset of toothache or an injury that ruins that perfect smile, there are plenty of issues that constitute a dental emergency. At Mansouri Family Dental Care & Associates, we can get you fixed right up with convenient and affordable treatment.
Taking the time to address dental problems quickly is important. Every second that the sensitive areas of teeth and gums are exposed could lead to significant pain, infection and potential tooth loss. With emergency dentistry from Mansouri Family Dental Care & Associates, you have rapid treatment options in Lawrenceville or Marietta, Georgia.
Extreme Toothache Treatment
Sometimes a toothache comes on out of the blue. The pain is intense and painkillers do not always provide relief. There is also the distinct possibility that toothache is a symptom of a more serious problem. Poor oral hygiene, tooth decay or a gum infection are just some of the more serious oral health conditions you may be experiencing.
A toothache that lasts no longer than a few hours to a day may not sound like cause for concern. However, this type of oral health problem tends to recur if the underlying cause is not eliminated. The solution could be as simple as improving your oral hygiene. Alternatively, there is a chance that you are experiencing the onset of a more serious dental problem.
Tooth Injury
Tooth injuries can range from a chip to complete loss of one or more teeth. In any case, consulting with Mansouri Family Dental Care & Associates is recommended. Injuries to the teeth are typically progressive in nature. The more you speak, eat or drink, the greater the risk there is to already compromised teeth. Early dentistry intervention can ensure that any damaged teeth are stabilized, restored and strengthened for a longer-lasting smile.
For all your premium dentistry needs from general treatments to complete smile restoration, reach out to Mansouri Family Dental Care & Associates today. If you are facing a dental emergency, we are taking new patients in and around Lawrenceville and Marietta, GA.
Posted on behalf of Mansouri Family Dental Care & Associates
4720 Lower Roswell Rd
Marietta, GA 30068
Phone: (770) 973-8222
Email: MFamilyDental@gmail.com
Monday, Wednesday & Thursday: 7:30 am - 6:00 pm
Tuesday: 7:30 am - 5:00 pm
Friday: 7:30 am - 3:30 pm