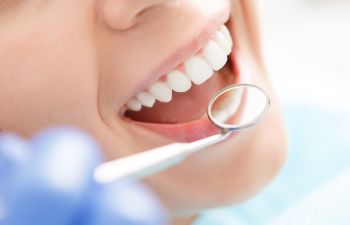 Just because summer is over does not mean that the wedding season is not still in full swing. Cooler temperatures in Georgia provide a magnificent backdrop to any Autumn wedding. One of the biggest concerns for any bride-to-be is how she will look on her wedding day. Being the center of attention as a beautiful bride is an exciting time, and brides want to make sure they look stunning from head to toe. A dazzling white smile is a perfect accessory for the big day, but it is important that you avoid common mistakes that can end up with results that you do not want.
The most effective whitening results can only be achieved through a dentist's professional teeth whitening treatment. Despite this, over the counter whitening strips and pastes bring in millions of dollars annually. For your big day, it is always a good idea to let the experts handle any improvement to your smile. Avoiding these common teeth whitening mistakes will set you up for a beautiful smile to match your dress:
Always ask your dentist first. Whether you decide to try an at-home teeth whitening kit or you go to a teeth whitening center, always get your dentist's approval before you try any whitening treatment. Your dentist can tell you whether or not your teeth are healthy enough for whitening.
Follow all directions. The most common mistake that people make when whitening their teeth is not following the directions. At home, people often leave whitening treatments on for too long, thinking that it will make the results more dramatic. This reasoning is the number one cause for uneven whitening to occur. Teeth are often left with a "blotchy" appearance – something no bride wants on her wedding day.
There is no one-size fits all. Nothing in life works for all people the same way. Using "one size fits all" whitening trays will not give you the results you want. Remember, if it sounds too good to be true, it probably is.
At Mansouri Family Dental Care & Associates, we are your trusted source for a beautifully white and healthy smile. Contact us today.
Posted on behalf of Mansouri Family Dental Care & Associates
4720 Lower Roswell Rd
Marietta, GA 30068
Phone: (770) 973-8222
Email: MFamilyDental@gmail.com
Monday, Wednesday & Thursday: 7:30 am - 6:00 pm
Tuesday: 7:30 am - 5:00 pm
Friday: 7:30 am - 3:30 pm