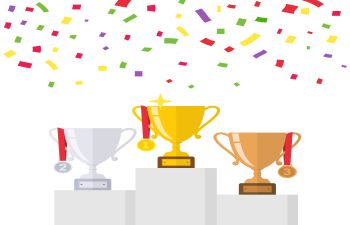 Are you enjoying the Winter Olympics in PyeongChang? We are! It's fun tracking the medal count and cheering for our favorite athletes. Everything about the Olympics is thrilling. Are your kids glued to the television with you? The Olympics seem to attract viewers and fans of all ages.
When kids (and even some adults) watch the breathtaking stunts and feats that are executed it can be inspiring. Viewing of the Olympics can inspire the next generation of Olympic athletes. However, the viewing of the Olympics can also spark a desire to get out there and try some of the amazing physical feats without the proper training, coaching, equipment or experience.
Inexperienced and unprotected risk-taking can result in injury. If you or your budding Olympic athlete experiences a dental emergency, Mansour Family Dental Care & Associates is here for you in the Atlanta or surrounding communities.
When a dental emergency arises, there's no time to make a future appointment, you must be seen in a timely manner. Our dentists at Mansouri Family Dental Care & Associates acknowledge that many dental emergencies have a greater ability to be helped when treated soon after the injury.
Call Mansouri Family Dental Care & Associates as soon as you or your little one experiences a dental emergency. We want to exceed your expectations and repair your dental issue with the highest degree of care and comfort.
Posted on behalf of Mansouri Family Dental Care & Associates
4720 Lower Roswell Rd
Marietta, GA 30068
Phone: (770) 973-8222
Email: MFamilyDental@gmail.com
Monday, Wednesday & Thursday: 7:30 am - 6:00 pm
Tuesday: 7:30 am - 5:00 pm
Friday: 7:30 am - 3:30 pm