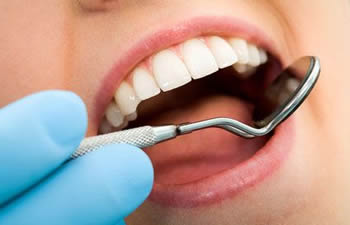 You have probably heard of dental cavities, and perhaps you have had a cavity filled before. Dental cavities occur when there is a breakdown of the outer, calcified enamel of the tooth by bacteria inside the mouth. Most cavities generally refer to small holes in top surfaces of the teeth, where sugar particles and bacteria are easily trapped. However, a lesser-known type of cavity is called "interproximal cavities" or flossing cavities. These are cavities that occur between the teeth, in the tight spaces where your teeth come together. The most important thing to know about flossing cavities is that they are 100% preventable.
When it comes to your oral health, you are both the problem and the solution. If you have a mouth full of cavities, it is almost entirely because of your diet and oral hygiene habits (or lack thereof). While that may sound harsh, sometimes the truth hurts. Yet! You are also the solution to most of your problems in life – including your dental issues. By limiting sugar intake and flossing regularly, you can prevent flossing cavities from ruining your smile.
Using dental floss every day, or investing in a Waterpik flosser, will remove damaging bacteria from the tight spaces between your teeth. You can brush your teeth every morning, after every meal during the day, and again before bed, but a toothbrush is not designed to clean in between the teeth. A toothbrush is designed to clean the outer surfaces of the teeth and remove plaque that builds up throughout the day. Yet, if you rely on brushing to keep your teeth clean, you are not cleaning the entire parts of your teeth. Dental floss, or a tool like a Waterpik, can reach the tight squeezes between your teeth. These tools are designed to remove food particles, bacteria, and plaque that becomes trapped between the teeth. Without the removal of these particles, flossing cavities can damage your teeth permanently.
At Mansouri Family Dental Care & Associates, we are here to help you achieve the healthiest smile possible. Contact our practice today to learn how to keep your smile looking its best for life.
Posted on behalf of Mansouri Family Dental Care & Associates
4720 Lower Roswell Rd
Marietta, GA 30068
Phone: (770) 973-8222
Email: MFamilyDental@gmail.com
Monday, Wednesday & Thursday: 7:30 am - 6:00 pm
Tuesday: 7:30 am - 5:00 pm
Friday: 7:30 am - 3:30 pm