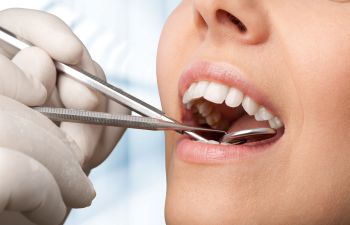 What you eat is just as crucial for a brighter and healthier smile as practicing good oral hygiene. You may already know certain foods can stain your teeth, making them uncomfortably yellowish. But did you know some foods prevent and fight tooth stains? And some of them improve your overall oral health too when eaten regularly.
The following foods act as natural teeth whiteners, so eat as many of them as you can!
Crunchy and Fibrous Fruits and Vegetables
Fibrous fruits and vegetables scrub teeth and massage gums while you chew them, especially when eaten raw while very crunchy. They also help produce saliva, which protects your teeth against stain and decay by washing away harmful food debris.
Apples, pears, spinach, broccoli, cauliflower, cucumbers, carrots, and celery are some of the best choices. In addition, these foods contain few calories but lots of essential nutrients, so they are a healthy addition to your diet.
Fruits Containing Malic Acid
Strawberries, cherries, peaches, bananas, nectarines, and apples are examples of fruits that contain malic acids, which are essential for strong, healthy teeth. Malic acids dissolve the superficial stains on your teeth.
Pineapple
Pineapple contains an abundance of the protein (enzyme) bromelain, which helps remove plaque and surface stains and reduces inflammation. It works by disrupting proteins found on the tooth enamel's surface that cause discoloration, allowing saliva to wash them away. Plus, its anti-inflammatory effects soothe sore gums.
Onion
Onions contain sulfur compounds that can prevent plaque from forming. However, it would be best to eat the onions raw because cooking them eliminates the sulfur compounds. It is not as intense as it sounds! Just throw a few slices on a salad or your sandwich to reap the tooth-stain-preventing benefits.
Tart Foods
Tart foods like lemons, limes, grapefruits, oranges, and green apples help prevent tooth stains by boosting saliva production. The extra saliva keeps your teeth squeaky clean!
Dairy Products
Dairy products, particularly cheese and yogurt, are highly beneficial for your teeth for several reasons:
They increase the pH level in your mouth, which decreases tooth decay and staining.
The calcium they contain strengthens your teeth.
They contain casein, which can help stabilize and repair tooth enamel.
The phosphorous, calcium, and protein protect teeth against staining acids.
Hard cheeses like Romano, parmesan, and gouda assist in whipping away food and scrubbing away stains.
The good probiotic bacteria in yogurt overpowers the harmful bacteria that can cause health problems.
Overall, the most effective dairy products are cheeses since they counteract acidic foods and balance the pH level in your mouth.
Seeds and Nuts
Seeds and nuts help exfoliate your teeth as you chew them because they are tough and crunchy. In addition, the abrasive texture of seeds and nuts like sunflower seeds, walnuts, almonds, and cashews can help scrub away stains from tooth enamel, buffing away discolorations and whitening the surface of your teeth.
Sugar-free gum
Keep a pack of sugar-free gum handy for a radiant smile. Chewing on gum helps to stimulate saliva production and bathes your teeth in calcium and phosphate, which strengthen teeth. Go for sugarless gum that contains xylitol, which can reduce bacteria in your mouth as well.
More Tips for a Radiant Smile
Most important is prevention – eliminating the food and drinks from your diet that cause staining. Example items to cut include colas, coffee, red wine, tomato and soy sauce, balsamic vinegar, ketchup, curry, and colored candies (to name a few). Then, add the previously discussed food items to your diet.
Next, since it is very challenging to stop eating all foods that could maybe stain your teeth  and some of them have good health benefits, like berries, practice the following techniques:
Use a straw to keep the acidity and dark colors in drinks away from your teeth.
Brush your teeth every time after you eat. If that is not possible, at least rinse your mouth with water.
Use whitening toothpaste.
Visit your dentists at least twice a year for deep cleaning and check-up.
However, even if you do everything right, you may still notice some discoloration. Aging and wear and tear are to blame. At this point, you may want to have your smile rejuvenated with professional whitening. Mansouri Family Dental Care & Associates offers various teeth whitening options. Our dentist can help you select the one that best suits your needs. So, schedule an appointment today and be one step closer to a brighter smile.
Posted on behalf of Mansouri Family Dental Care & Associates
4720 Lower Roswell Rd
Marietta, GA 30068
Phone: (770) 973-8222
Email: MFamilyDental@gmail.com
Monday, Wednesday & Thursday: 7:30 am - 6:00 pm
Tuesday: 7:30 am - 5:00 pm
Friday: 7:30 am - 3:30 pm