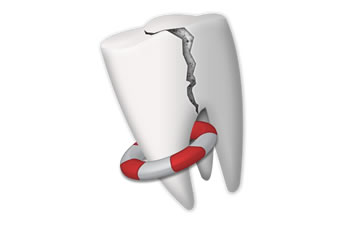 Have you always wanted to live like royalty? If so, then you probably envision yourself with a crown on your head. There is also another kind of crown you may get, and unfortunately, you will not be a king or a queen when you wear it.
A Dental Crown
A dental crown becomes necessary for a variety of reasons. A crown can protect a weak tooth or restore an already broken tooth. It works as a cap that will cover and support a tooth that has a large filling. Crowns can also be used to hold a dental bridge in place or cover a dental implant. They also can be used cosmetically.
Caring For Your Dental Crown
If you have a dental crown, it needs to be cleaned and maintained just as would you care for your other teeth. A crown (although it covers your tooth) does not protect your tooth from decay or gum disease. It would be best if you continued to brush your teeth at least two times a day and floss daily. Pay particular attention to flossing around the crown area where your gums meet your tooth.
Premium Quality Crowns In Marietta
Mansouri Family Dental Care & Associates has your quality bridges and crowns in Marietta. Our dentists are highly trained and experienced in placing crowns and bridges. We use only the finest materials to help create your beautiful, healthy, long-lasting smile. We will ensure that your crown will look natural and fit comfortably in your mouth.
Call Mansouri Family Dental Care & Associates today.
Posted on behalf of Mansouri Family Dental Care & Associates
4720 Lower Roswell Rd
Marietta, GA 30068
Phone: (770) 973-8222
Email: MFamilyDental@gmail.com
Monday, Wednesday & Thursday: 7:30 am - 6:00 pm
Tuesday: 7:30 am - 5:00 pm
Friday: 7:30 am - 3:30 pm