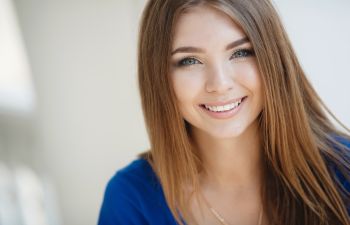 Family gatherings for the holidays have been difficult the last few years, but now restrictions have eased considerably. This year you may be gathering with family and friends for fun and festivities. You can be sure there will be plenty of photographs and selfies taken during the next two months. So, is your smile ready to do you justice?
Simple Cosmetic Improvements
In most cases, it does not take much to improve a smile and get it camera ready. For many individuals, a good cleaning and teeth whitening can make all the difference in the world. Whitening your teeth can make you look years younger and give you the appearance of health and vitality. In fact, teeth whitening is the world's most requested cosmetic dental procedure.
Because your teeth get dingy and dull looking over time, you may not even be aware they are stained. A teeth whitening procedure could whiten your teeth up to eight shades lighter than they are right now. Especially if you drink coffee, tea or other dark beverages or eat dark colored berries and spices, your teeth are probably a lot darker than you realize. Tobacco also stains teeth and discolors them.
Some individuals have a tooth or teeth that are discolored but do not respond to whitening products. Do not be discouraged. There are ways to make those discolored teeth dazzling bright, too. Dental bonding is a procedure where the tooth is prepped and tooth colored resin is adhered to it. This method is good for teeth that are mottled or badly discolored.
Another simple solution is dental veneers. With veneers, your natural teeth are covered with thin ceramic shells that are shaped to produce the perfect smile. They are wonderful for masking a variety of dental minor imperfections. The veneer procedure does not take that long and you get to leave the dental office with a brand new smile.
Let Mansouri Family Dental Care & Associates Get Your Smile Picture Perfect
This holiday season, make sure all the smiles in your family are as pretty as they can be. Our experienced dental professionals will help you discover your best smile. Call us today to schedule an appointment for a dental exam or consultation.
Posted on behalf of Mansouri Family Dental Care & Associates
4720 Lower Roswell Rd
Marietta, GA 30068
Phone: (770) 973-8222
Email: MFamilyDental@gmail.com
Monday, Wednesday & Thursday: 7:30 am - 6:00 pm
Tuesday: 7:30 am - 5:00 pm
Friday: 7:30 am - 3:30 pm