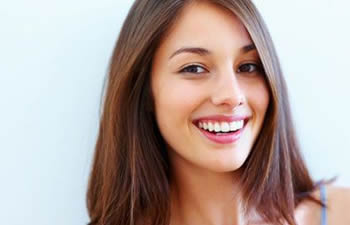 Can you believe December is already here? Are you ready for it? If you celebrate Christmas, you'd better make sure Santa will easily be able to make his way down and up your chimney on Christmas Eve. What about your teeth? When was the last time you got those cleaned professionally? Sometimes these cleaning dates and the frequency of them are hard to remember. Before the end of the year, it's important to make sure you've taken care of all of your dental needs, including a routine professional dental check-up and cleaning.
Most dental insurance policies will cover two cleanings per year. Few people actually take advantage of this benefit. If you have good oral hygiene habit and a healthy mouth, your dentist and dental hygienist will probably suggest professional teeth cleaning at least twice per year.
Not only do you need daily brushing habits, it is also important to have your teeth professionally cleaned. During these cleanings your dentist and hygienist will help remove hard deposits on your teeth that daily brushing cannot remove. This also helps prevent gum disease. You should have your teeth professionally cleaned twice each year. If your teeth have specific problems, or your dentist has specific concerns you may need to see your dentist more often. During these exams your dentist can also spot potentially damaging and harmful teeth and mouth issues that you may not have known you were experiencing.
Schedule your professional dental cleaning at Mansouri Family Dental Care & Associates before the end of the year.
Posted on behalf of Mansouri Family Dental Care & Associates
4720 Lower Roswell Rd
Marietta, GA 30068
Phone: (770) 973-8222
Email: MFamilyDental@gmail.com
Monday, Wednesday & Thursday: 7:30 am - 6:00 pm
Tuesday: 7:30 am - 5:00 pm
Friday: 7:30 am - 3:30 pm