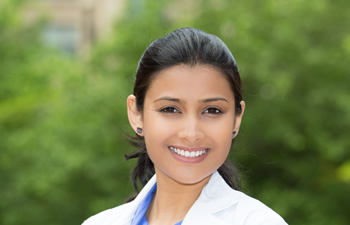 This month our nation and Mansouri Family Dental celebrates the work that our dental hygienists provide for us. This special month highlights the importance of oral health and attempts to raise awareness about the benefits of good dental health. The ADHA is showcasing a campaign called #DHStrong to have conversations about the Daily 4 that includes brushing, flossing, rinsing and chewing.
During this month of October it's important to check on proper brushing techniques of each of your family members. The American Dental Association recommends that you brush two times a day. They suggest brushing with a soft-bristle brush for two full minutes. A good way to do this is by dividing your mouth into quadrants and sing the ABC song slowly in your head in each quadrant. Ensure that you get the front, back and chewing surfaces of all your teeth.
To ensure you brush your back molars sufficiently, you may need to close your mouth a tiny bit. Opening your mouth wide while brushing your back molars can inhibit your ability for your toothbrush head to reach the very back of your mouth. When your mouth is wide open the inside of your side cheek places a type of barrier that prohibits your toothbrush to reach all the way to the back.
For a beautiful and healthy smile, contact Mansouri Family Dental Care & Associates. We are Atlanta, Georgia's dental practice that provides the highest quality dental care for patients of all ages. Contact our office today to schedule your consultation.
Posted on behalf of Mansouri Family Dental Care & Associates
4720 Lower Roswell Rd
Marietta, GA 30068
Phone: (770) 973-8222
Email: MFamilyDental@gmail.com
Monday, Wednesday & Thursday: 7:30 am - 6:00 pm
Tuesday: 7:30 am - 5:00 pm
Friday: 7:30 am - 3:30 pm