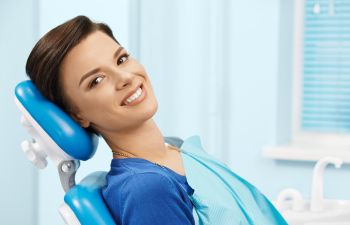 If you're looking for the ultimate smile makeover, Mansouri Family Dentistry has the perfect option: porcelain veneers.
With veneers, we can cover the front surface of the teeth that are visible when you smile. Unlike crowns, veneers are primarily used for cosmetic purposes (vs. restorative ones.) We frequently recommend them to erase the signs of teeth that look:
Uneven, worn, or chipped
Gapped
Discolored or stained
Crooked
In just a couple of visits to our office in Cumberland or Marietta, you can have an entirely new smile. Experience the confidence that you need to make the lasting impressions when it matters the most.
Are You a Candidate for Veneers?
We typically recommend porcelain veneers for people with relatively good dental oral hygiene and a dedication to keeping their smiles healthy. This includes being free of gum disease and decay. The better you care for your veneers, the longer they will last.
What to Expect
Veneer treatments takes two to three visits to complete. Initially, we will need to see you for a consultation to discuss what aspects of your smile's appearance that you want to change. This includes selecting a new tooth color and shape.
Next, we will arrange to "prep" your teeth and slightly adjust them so that the veneers do not look bulky once they are bonded into place. After the teeth are prepared, we will take an impression of your smile and put temporary veneers over your teeth to prevent discomfort.
About two weeks later, your permanent veneers will be ready to bond over your smile. As soon as they are, you'll see dazzling, white, straight teeth staring right back at you in the mirror.
Call Mansouri Family Dental Care & Associates today to schedule a consultation!
Posted on behalf of Mansouri Family Dental Care & Associates
4720 Lower Roswell Rd
Marietta, GA 30068
Phone: (770) 973-8222
Email: MFamilyDental@gmail.com
Monday, Wednesday & Thursday: 7:30 am - 6:00 pm
Tuesday: 7:30 am - 5:00 pm
Friday: 7:30 am - 3:30 pm