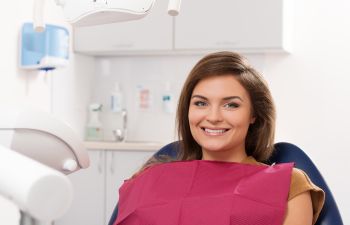 If you're pregnant, Mansouri Family Dental Care & Associates would like to congratulate you. We know it's an exciting time of your life filled with many changes on the horizon.
When you're pregnant, you experience many changes, mostly due to your hormones. Today's Parent highlights changes during your pregnancy due to the surge of hormones. Some of those changes include mood swings, increased blood flow (which can lead to a stuffy nose), morning sickness, back pain, change in skin color, swelling, acid reflux, cravings, vomiting, and sore breasts.
The hormonal changes during pregnancy can also lead to dental problems. The increased blood flow can cause soreness, bleeding, and swelling in your gums that can lead to gingivitis (gum inflammation) or periodontal disease. Food cravings and vomiting are often associated with pregnancy. These behaviors can also cause harm to your dental health. Acids in your mouth after vomiting can break down your tooth enamel and cause tooth decay.
Pregnancy can also cause something called pregnancy tumors. These tumors are not cancer. The tumors typically form on swollen gums and usually go away after you give birth.
If You're Pregnant
1. Brush your teeth at least two times a day.
2. Floss between your teeth one time a day.
3. Book your regular checkup and cleaning at Mansouri Family Dental Care & Associates.
4. Tell our dental professionals that you're pregnant.
5. Increase your vitamin D and calcium intake.
If you're pregnant or planning to be pregnant, call and book your appointment with Mansouri Family Dental Care & Associates today.
Posted on behalf of Mansouri Family Dental Care & Associates
4720 Lower Roswell Rd
Marietta, GA 30068
Phone: (770) 973-8222
Email: MFamilyDental@gmail.com
Monday, Wednesday & Thursday: 7:30 am - 6:00 pm
Tuesday: 7:30 am - 5:00 pm
Friday: 7:30 am - 3:30 pm