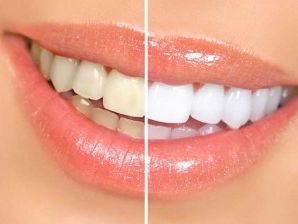 When it comes to whitening your teeth, you want your results to last. You have paid money for a cosmetic service to enhance your smile, so it seems silly to let it go to waste. Many people can take years off their appearance by brightening their smile, making teeth whitening the most popular cosmetic dental treatment to enhance your appearance instantly. Many whitening treatments provide results in just an hour, making it even more appealing to just about anyone.
Unfortunately, teeth whitening is not generally a permanent solution. While some are blessed with naturally white teeth that have long-lasting results with teeth whitening, most people will find that their teeth revert to a darker or more yellow hue over time. The good news is that you can do things to lengthen the results you achieve through teeth whitening, boosting the lifespan of your investment and extending the benefits of a white smile.
Avoid Staining Offenders
The best thing you can do to extend the beauty of teeth whitening results is to avoid foods and beverages that are known to cause staining. These include:
Tea
Coffee
Blueberries
Red wine
Alcohol
Acidic juices
Soda
If you do indulge in any of these stain-causing foods or beverages, make sure that you rinse your mouth with water afterward. Wait 30 minutes, and then floss and brush your teeth thoroughly to help prevent stains from setting in.
Maintain Proper Oral Health
The best way to maintain teeth whitening results includes the same things that you need to maintain a healthy smile. Floss daily, brush your teeth at least twice a day, rinse your mouth after meals, and drink plenty of water. These simple oral hygiene measures will not only keep your smile healthy, but they will also extend the results of your teeth whitening treatment.
Contact Mansouri Family Dental Care & Associates today to schedule an appointment to get your teeth white and beautiful.
Posted on behalf of Mansouri Family Dental Care & Associates
4720 Lower Roswell Rd
Marietta, GA 30068
Phone: (770) 973-8222
Email: MFamilyDental@gmail.com
Monday, Wednesday & Thursday: 7:30 am - 6:00 pm
Tuesday: 7:30 am - 5:00 pm
Friday: 7:30 am - 3:30 pm