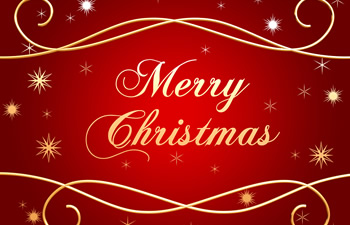 You've probably heard a lot about the foods you should avoid to keep your teeth healthy. But there are some snacks that can actually improve the health of your mouth.
This holiday season, as you head out to shop for all of the goodies on your shopping list, make sure you throw a few of these foods into your cart.
Onions. We know; it might sounds counter-intuitive to eat onions to boost the health of your mouth, especially because they don't do wonders for your breath. However, the onions you add to casseroles and salads this season are packed full of antibacterial nutrients that help fight gingivitis-causing bacteria.
Cranberries. This winter favorite is a staple on many holiday tables, which is good news for your mouth. Cranberries fight bacterial build-up in the mouth and are also considered anti-inflammatory – which is good news for inflamed gums. Compounds in cranberries also fight tooth decay by preventing plaque from sticking to teeth.
Milk. Santa might be on to something drinking milk with his cookies. Milk has been shown to neutralize acid in the mouth caused by bacterial plaque. Milk also contains calcium, which helps to protect against gum disease and keep teeth strong. Just take it easy on those cookies; the refined sugars are bad news for your teeth, gums, and overall health.
Oranges. Citrus fruits are in season all winter long and eating them offers some big oral health benefits. They're full of antioxidants like vitamin C that help fight inflammation and strengthen gum-building tissue. They also help to prevent gingivitis.
Happy Holidays from all of us at Mansouri Family Dental Care & Associates!
Posted on behalf of Mansouri Family Dental Care & Associates
4720 Lower Roswell Rd
Marietta, GA 30068
Phone: (770) 973-8222
Email: MFamilyDental@gmail.com
Monday, Wednesday & Thursday: 7:30 am - 6:00 pm
Tuesday: 7:30 am - 5:00 pm
Friday: 7:30 am - 3:30 pm