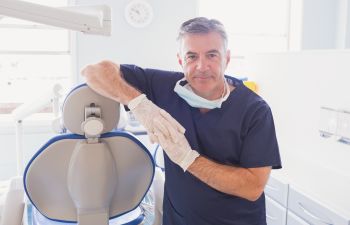 We all know how stressful and unpleasant 2020 has been. We've all felt the effects personally, financially, and relationally. Unless someone has been living in a cave with no Internet access, he has not escaped the pain of this stressful year.
While stress affects people in many different ways, there are common effects that doctors and dentists have seen throughout the United States. Weight gain, fatigue, and depression have been frequently reported, but another negative consequence of 2020 has impacted oral health and appearance.
Teeth grinding is mostly a nighttime disorder, although it can occur during waking hours. Most people do not know that they are grinding their teeth, even if they do it during the day. Teeth grinding, called bruxism, is an involuntary action that typically results from stress. When the body feels stress, it will react in some way. Many people overeat, while some lose their appetite. Some people over-indulge in alcohol, or they put in too many hours at work. For those who grind their teeth, it is often not until negative results occur that people realize they are doing it.
Many people do not know that they have been grinding their teeth until a dentist brings it to their attention. The most common dental sign of bruxism is the wearing down of the tooth enamel. Enamel is the visible part of the teeth that provides a protective outer coating to each tooth. It is actually the hardest substance in the human body, but it can wear down over time. Bruxism puts tremendous pressure on the teeth, and it will begin to erode the enamel. When the tooth enamel wears down, the teeth become more sensitive to heat and cold, and it can expose the underlying layers of the teeth.
Common symptoms of teeth grinding include waking up with headaches or jaw pain and feeling (or seeing) the front teeth look flattened down. If you suspect that you are grinding your teeth, please contact your dentist. If bruxism continues, you can develop serious oral health issues that are difficult and expensive to treat.
Contact Mansouri Family Dental Care & Associates today for expert care.
Posted on behalf of Mansouri Family Dental Care & Associates
4720 Lower Roswell Rd
Marietta, GA 30068
Phone: (770) 973-8222
Email: MFamilyDental@gmail.com
Monday, Wednesday & Thursday: 7:30 am - 6:00 pm
Tuesday: 7:30 am - 5:00 pm
Friday: 7:30 am - 3:30 pm