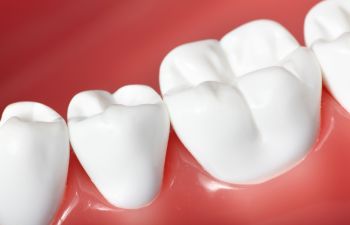 Sugar is the generic name for sweet-tasting, soluble carbohydrates. While some cultures enjoy a higher content of sugar than others, sugar is used as a staple in baking and foods around the world. As with most things in life, when used in moderation, sugar is not harmful. Sugar is used to make foods and beverages taste good and enhance certain flavors. It is when an overabundance of sugar is consumed that it becomes harmful. **Here's a tidbit – your body becomes accustomed to sugar. The more you eat, the more you crave. The less you eat, the less you will crave.
An overabundance of sugar is harmful to your oral health as well as your overall health. Diets high in sugar can lead to obesity, heart disease, and diabetes. Diets high in sugar can also lead to tooth decay and gum disease. It is almost hard to believe that something so small can cause such dire consequences, but sugar is a culprit when it is over consumed.
When it comes to your oral health, it is important to understand how your mouth reacts to sugar. There are millions of tiny bacteria living inside your mouth each day. These bacteria are present to help break down food particles that are left behind after eating and drinking. These bacteria produce acids to help them break down the particles. Particles of sugar attract the highest number of bacteria, which means that the largest quantity of acids are produced where particles of sugar are found. If your diet consists of a lot of sugary foods and drinks, then your teeth are under constant assault from acid-producing bacteria.
Your teeth are covered by enamel, which is the hardest substance in the human body. But this enamel is not invincible. When acids attack the teeth, they are extremely vulnerable to decay. This is why it is so important to floss daily, brush your teeth at least twice a day, and to limit the amount of sugar in your diet.
At Mansouri Family Dental Care & Associates, we care about you and your health. Your smile is a reflection of how you care for your body, and we encourage you to make the healthiest decisions possible.
Posted on behalf of Mansouri Family Dental Care & Associates
4720 Lower Roswell Rd
Marietta, GA 30068
Phone: (770) 973-8222
Email: MFamilyDental@gmail.com
Monday, Wednesday & Thursday: 7:30 am - 6:00 pm
Tuesday: 7:30 am - 5:00 pm
Friday: 7:30 am - 3:30 pm