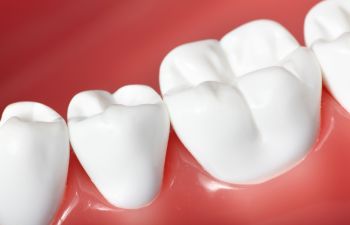 Your mouth can tell a lot about you. Bad breath can indicate that you have a bad habit (smoking, excessive drinking, mouth breathing), and yellow teeth suggest that you enjoy several cups of coffee a day. When it comes to your gums, swollen gums are usually a sign of an underlying issue, such as gum disease or infection.
It is essential to be concerned about good oral health. The health of your mouth is a direct indication of the health of your entire body. Many studies have found a direct association between gum disease and diseases such as diabetes, heart disease, and dementia. Your gums are an integral part of keeping your smile healthy and functioning. Similar to how the skin protects your bones, muscles, organs, and internal systems, your gums serve as a barrier to contain and protect your teeth and jawbones.
If you notice that your gums are swollen, it is important that you stop to consider what is going on. Are you diligently brushing your teeth at least twice a day? Are you flossing every day? Are there bad habits that you need to break? Have you kept up with regular dental appointments? If your answers indicate that your oral health has been neglected, now is the time to practice intervention.
The real battleground for your oral health is in the everyday care of your teeth and gums. Flossing is essential to loosen and remove dental plaque that builds up on the teeth every day. Brushing helps remove the loosened plaque, remove food particles stuck in the molars, stimulate gum health, and freshen your breath. The daily care of your gums and teeth will determine the health of your smile.
Of course, if you are battling swollen gums for longer than a week, you should make an appointment with your dentist. Your dentist will be able to evaluate your oral health, remove any excess plaque or tartar build-up, and prescribe medical treatment to treat the underlying cause of your swollen gums.
Don't risk your oral health by putting off a professional evaluation of your gum health. Contact Mansouri Family Dental Care & Associates today.
Posted on behalf of Mansouri Family Dental Care & Associates
4720 Lower Roswell Rd
Marietta, GA 30068
Phone: (770) 973-8222
Email: MFamilyDental@gmail.com
Monday, Wednesday & Thursday: 7:30 am - 6:00 pm
Tuesday: 7:30 am - 5:00 pm
Friday: 7:30 am - 3:30 pm