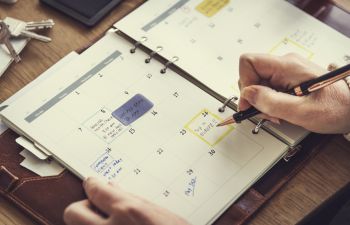 It's December! We love this time of year! All of the hustle and bustle and preparations for the holidays make it such a joyous time of year. Everyone is busy, but it is important to see your dentist before the end of the year. We would love for you to come and see us at Mansouri Family Dental Care & Associates! Here are three reasons why you should book a dental appointment in December:
Get your smile ready for the holiday photos.-We offer a wide array of cosmetic dentistry options that will give you the photo-ready smile you want. Our professional teeth whitening will make your holiday smiles jolly, bright and white! We can whiten them in just an hour, or you may also choose to use our home whitening kits as well.
Maximize your dental benefits-Did you know that on December 31, 2018 you are no longer eligible to reach back into the year and dig up dental benefits that you never used? You also cannot use any unused FSA money that you may have had available to you for 2018. This is called "use it or lose it." Mansouri Family Dental Care & Associates will help you ensure you're using the maximum extent of your benefits that you deserve.
Discover Invisalign-Come into one of our Atlanta and Marietta offices to discover how you can start the New Year with getting your teeth aligned using virtually invisible aligner trays. Discover how you can begin your journey to a brilliant smile for 2019!
Come see our dental professionals at Mansouri Family Dental Care & Associates today. We look forward to seeing you.
Posted on behalf of Mansouri Family Dental Care & Associates
4720 Lower Roswell Rd
Marietta, GA 30068
Phone: (770) 973-8222
Email: MFamilyDental@gmail.com
Monday, Wednesday & Thursday: 7:30 am - 6:00 pm
Tuesday: 7:30 am - 5:00 pm
Friday: 7:30 am - 3:30 pm