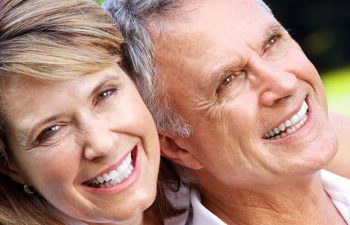 There are many ways to restore and repair the appearance of your smile, but not all of them are good options due to time and budget constraints. Tooth bonding is a procedure in which a tooth-colored material is applied and hardened to the teeth with a special light, which "bonds" the material to the tooth to improve your smile. This is a simple yet effective procedure that will not break the bank and can typically be done in a single visit to the dentist.
The procedure to bond a tooth, or teeth, is an option for the following concerns:
To repair a chipped or cracked tooth
To improve the appearance of discolored teeth
To close spaces between the teeth
To change the shape of the teeth
To make the teeth look longer
To protect a portion of the tooth's root that has been exposed due to gum recession
As a cosmetic alternative to amalgam fillings to repair decayed teeth
Having a tooth bonded requires little preparation. Anesthesia is typically not needed unless a cavity is being filled, the tooth needs to be drilled to change its shape, or the tooth is chipped near the tooth's nerve. For most bonding procedures, the procedure is painless on its own.
The dentist will use a shade guide to match the color of the bonding material with your teeth's natural color. The tooth that is to be bonded will be roughened a little bit so that the bonding material will adhere to the tooth. Once the tooth is ready, the bonding material will be applied, molded, and smoothed to the desired shape. A curing light will then be used to harden the material so that it "bonds" completely to the tooth. Once the material hardens, your dentist can further shape, trim, and polish the tooth to make it look completely natural within your mouth. The entire procedure takes about 30 – 60 minutes.
If you are interested in learning more about tooth bonding to improve your smile, contact our practice today!
Posted on behalf of Mansouri Family Dental Care & Associates
4720 Lower Roswell Rd
Marietta, GA 30068
Phone: (770) 973-8222
Email: MFamilyDental@gmail.com
Monday, Wednesday & Thursday: 7:30 am - 6:00 pm
Tuesday: 7:30 am - 5:00 pm
Friday: 7:30 am - 3:30 pm