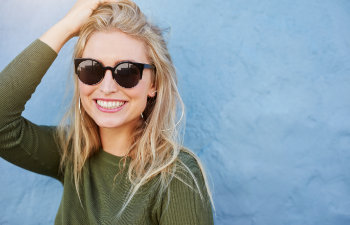 Oral health is an essential component of general well-being. If you want a confident smile, protect your teeth and gums. Tooth cavities are a dental problem that can lead to pain or tooth loss. Once you understand the common causes of this condition, you can prevent further damage.
Poor Oral Hygiene
The most common cause of tooth cavities is poor oral health. Regular brushing and flossing remove harmful bacteria and plaque. Once these substances build up, teeth are vulnerable to decay. Tooth enamel erodes over time when you do not look after your teeth. Routine cleaning can help you avoid painful and unnecessary treatment.
Sugar and Acid Consumption
Sugary and acidic food and drinks can increase the likelihood of developing cavities. Oral bacteria need sugars to thrive. The result is acid that erodes tooth enamel. Sodas, citrus fruits and other acidy products will leave your teeth vulnerable to decay.
Lack of Fluoride
Fluoride is included in toothpaste to reinforce enamel. When your teeth are more resistant to acid attacks, you can enjoy a beaming smile for decades. If you live in an area where fluoride levels are low, toothpaste and other oral health treatments can correct the deficit.
Dry Mouth
Neutralizing acid and bacteria in the mouth is a major priority. Food particles and other debris will continue to decay in the mouth. If you do not produce enough saliva, this process is not as effective. Symptoms of dry mouth include feeling dehydrated, a dry mouth and mouth breathing while sleeping.
Tooth Anatomy
Unfortunately, some individuals are predisposed to developing tooth cavities. If you have pits, fissures or deep grooves in your teeth, the risk of trapping food is increased. Risk of decay is increased, which is why regular cleaning at the dentist is crucial.
Preventive Dentistry
Preventive dentistry is simple. You attend regular appointments and your dentist identifies potential problems, including the development of cavities. At Mansouri Family Dental Care & Associates, we provide examinations and a deep cleaning of teeth and gums.
Call our offices today to achieve better oral health and avoid the formation of cavities.
Posted on behalf of Mansouri Family Dental Care & Associates
4720 Lower Roswell Rd
Marietta, GA 30068
Phone: (770) 973-8222
Email: MFamilyDental@gmail.com
Monday, Wednesday & Thursday: 7:30 am - 6:00 pm
Tuesday: 7:30 am - 5:00 pm
Friday: 7:30 am - 3:30 pm