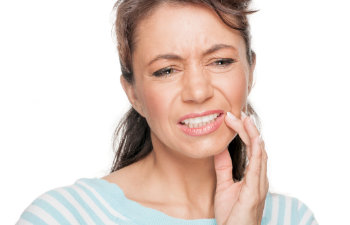 Maintaining good oral hygiene is essential for overall health and well-being. Yet, despite the best efforts to brush, floss and rinse, many people still face common dental problems.
Gum disease, cavities (tooth decay) and tooth sensitivity are the most common dental problems worldwide. But why?
Gum Disease
Gum disease, also called periodontal disease (or gingivitis in its early stage and periodontitis in its later stage), is a common dental problem. It results from the buildup of plaque and tartar on teeth, which can irritate and inflame the gums. If you do not treat gum disease, it can get worse, from gingivitis to periodontitis, and eventually cause you to lose your teeth.
Symptoms include red, swollen, bleeding gums, bad breath and receding gums. Risk factors include poor oral hygiene, smoking, certain medical conditions and genetics. Therefore, it is essential to brush and floss daily, quit smoking and see a dentist for regular cleanings and checkups to prevent gum disease.
Cavities (Tooth Decay)
Cavities, or dental caries, are the most common dental problem worldwide. They occur when plaque, a sticky film of bacteria, builds up on teeth and produces acid that erodes the enamel. Over time, the decay can progress to the inner layers of the tooth, leading to cavities (holes) and tooth loss if left untreated.
An inadequate oral hygiene routine, a diet high in sugar and carbohydrates and a dry mouth are some of the leading causes of tooth decay. Thus, regular brushing and flossing, reducing sugar intake and drinking plenty of water can help prevent it.
Tooth Sensitivity
Tooth sensitivity causes pain or discomfort when eating or drinking hot, cold, sweet or acidic foods and beverages. It occurs when the enamel on teeth is worn down or when the gums recede, exposing the tooth's sensitive roots.
Tooth sensitivity can be caused by several factors, including brushing too hard, grinding teeth, gum disease and acidic foods and drinks. Using a soft-bristled toothbrush, avoiding grinding teeth (with a mouthguard if necessary) and using toothpaste designed for sensitive teeth can help reduce sensitivity.
See a Dentist Immediately if You Have a Dental Problem
Keeping your teeth clean, eating healthy foods and going to the dentist twice a year can help you avoid dental problems. But if you have an issue before your next visit, do not wait until that biannual cleaning. You must see a dentist as soon as possible to stop further damage and keep your mouth healthy. Contact Mansouri Family Dental in Marietta to set up an appointment for a comfortable checkup.
Posted on behalf of Mansouri Family Dental Care & Associates
4720 Lower Roswell Rd
Marietta, GA 30068
Phone: (770) 973-8222
Email: MFamilyDental@gmail.com
Monday, Wednesday & Thursday: 7:30 am - 6:00 pm
Tuesday: 7:30 am - 5:00 pm
Friday: 7:30 am - 3:30 pm