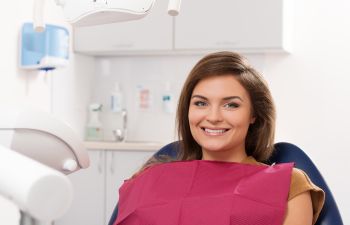 When it comes to our dietary choices, many of us focus on calories and fat intake and how they affect our weight. Yet, when consuming drinks and foods, you also need to consider how they will affect your teeth. When you drink and eat starchy or sugary foods, you are feeding the oral bacteria that live inside your mouth. These bacteria cause tooth decay and gum disease by creating a thin, sticky film on your teeth known as plaque. If you run your tongue over your teeth and they feel "fuzzy," then you have plaque on your teeth. When sugars from beverages come into contact with plaque, acids form. These acids can attack your teeth for over 20 minutes after you finish drinking. So, if you are frequently choosing sugar-laden beverages to quench your thirst, your teeth are likely to suffer greatly.
Stay Away from These Beverages: 
    Carbonated soft drinks – Not only are sodas laden with sugar, but most also contain phosphoric and citric acids that wear away tooth enamel.
    Energy drinks – Just as with soft drinks, most energy drinks are loaded with sugar. While these drinks may perk you up, they are damaging your smile.
    Sports drinks – Popular among kids and teens, these drinks taste good and are easy to swallow. However, most sports drinks contain more sugar than two or three donuts.
    Alcohol – Beer, liquor, and mixed drinks contain a high amount of sugar, and they are highly acidic. This combination can increase the risk of cavities, tooth decay, and periodontal disease.
Choose These Beverages:
    Water – Water is the best beverage on the planet. Not only is it the most abundant, but it has no calories, no fat, no sugar, and no harmful acids. In addition, water helps to rinse away food particles stuck between the teeth.
    Milk – While milk does contain natural sugars, it also contains calcium which will strengthen tooth enamel and the jawbone.
If your smile has been negatively affected by frequently drinking sugar-laden drinks or alcohol, contact Mansouri Family Dental Care & Associates. We offer comprehensive dental treatments to reverse the damage caused by unhealthy beverages. Until your appointment, remember to stay hydrated with clear, refreshing, and healthy water!
Posted on behalf of Mansouri Family Dental Care & Associates
4720 Lower Roswell Rd
Marietta, GA 30068
Phone: (770) 973-8222
Email: MFamilyDental@gmail.com
Monday, Wednesday & Thursday: 7:30 am - 6:00 pm
Tuesday: 7:30 am - 5:00 pm
Friday: 7:30 am - 3:30 pm