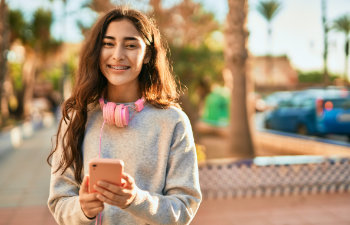 As the summer comes to a close, it's time to start thinking about getting back into the swing of things. For students, this means heading back to school, and with that comes the all-important back-to-school dental checkup. This may be particularly important for students that plan to play sports this year. Detecting any budding problems and getting the proper oral protection is vital to their dental health.
For many students, the dental checkup can be a source of anxiety and stress. However, with a little preparation and understanding of what to expect, your student can have a positive experience at their back-to-school dental checkup. Mansouri Family Dental Care & Associates in Marietta, Georgia, is a comprehensive family dental practice offering Dental Cleaning and Checkups for your entire family.
Here's what your student can expect when you bring them to us for a back-to-school dental checkup.
Professional Cleaning
First and foremost, your student can expect a thorough cleaning of their teeth and gums. This will involve the use of special tools to remove any plaque buildup and tartar. Our dental hygienist will also floss and polish your student's teeth, leaving them feeling fresh and clean.
Detailed Dental Exam
During the checkup, one of our talented dentists will also conduct a thorough examination of your student's mouth. This will involve checking for any cavities, gum disease or other issues that may require further treatment. X-rays may also be taken in order to get a better look at your student's teeth and jaw.
Treatment Recommendations
If any issues are found during the checkup, your dentist will discuss treatment options with you and your student. This may involve scheduling a follow-up appointment for further treatment or providing recommendations for at-home care. We can provide:
Pediatric Dentistry
Emergency Dentistry
Root Canals
Tooth-colored Fillings
Wisdom Teeth Removal
Braces and Invisalign®
Oral Surgery
Teeth Whitening
TMJ Treatment
Sedation Dentistry
Our dentists can also recommend the best dental protection methods and products for your students that engage in sports like football, basketball, soccer, lacrosse, wrestling, baseball and more.
Home Oral Care Tips
It's important to note that the back-to-school dental checkup is also a great opportunity for your student to learn about the importance of proper oral hygiene. Our dental team can provide tips and tricks for brushing and flossing, as well as information on healthy eating habits that can help maintain strong teeth and gums.
Understanding and Compassion
At Mansouri Family Dental Care & Associates, your student can expect a thorough and informative back-to-school dental checkup by understanding dentists and oral care professionals. We know the dentist is not a favorite place for young people, so we strive to make your student's experience with us fun, entertaining and positive.
Contact Mansouri Family Dental Care & Associates in Marietta if your students have not yet had a back-to-school dental checkup. We are happy to welcome new patients from throughout the Atlanta area and discuss your dental concerns.
Posted on behalf of Mansouri Family Dental Care & Associates
4720 Lower Roswell Rd
Marietta, GA 30068
Phone: (770) 973-8222
Email: MFamilyDental@gmail.com
Monday, Wednesday & Thursday: 7:30 am - 6:00 pm
Tuesday: 7:30 am - 5:00 pm
Friday: 7:30 am - 3:30 pm