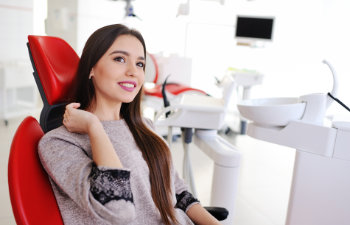 Wisdom teeth are the most common teeth that are removed at an early age. In some cases, these teeth are removed even though they are healthy. There are varying opinions in the dental field on whether or not to remove these teeth as a preventive measure. The fact is that many people have wisdom teeth all their lives and never need to have them removed. Here is what you need to know about these large molars and whether you should consider having them removed.
Wisdom teeth are the last four molars to arrive for most people. These molars usually erupt in the late teens if they arrive at all. It is estimated that one in four people do not ever get wisdom teeth, so it is obvious that you do not need these teeth for normal oral function. Deciding on whether to have them removed with oral surgery depends on the individual.
Why Wisdom Teeth Are Removed
There are some dentists that suggest that everyone have their wisdom teeth removed as soon as they arrive. The thought process is that these teeth tend to cause problems eventually and it is easier to have them removed when patients are young. Wisdom teeth roots are still developing in the late teens and early twenties, which makes it easier to extract the molars when they first arrive versus later in life. However, many dentists suggest a "wait and see" approach to determine whether to remove wisdom teeth.
There are some wisdom teeth that should be removed, and it is easier to have this procedure done early in life. Teenagers should have their wisdom teeth growth monitored to determine if they may cause problems when they arrive. Some reasons that wisdom teeth are removed proactively include:
Impacted molars – the teeth are impacted inside the gum tissue and are not erupting normally
Sideway growth – the wisdom teeth are growing in the wrong direction
Too little space – many people have small or narrow mouths with no room for these large molars
Risk of cysts or infections – unhealthy or partially erupted wisdom teeth can increase risks of oral cysts and infections
Anyone who has difficulty keeping their teeth clean or has a higher risk of periodontal disease may want to have their wisdom teeth removed. These teeth are hard to reach and keep clean, which can result in decay and gum disease later in life.
At Mansouri Family Dental Care & Associates, we offer wisdom teeth removal for those that require this procedure. Our dentists will answer any questions you have about wisdom teeth removal and give you an honest recommendation on whether or not you or your child should consider having these teeth removed. We offer sedation dentistry for our patients that decide to have their wisdom teeth removed for a comfortable and pain-free experience. To schedule a wisdom teeth removal consultation, call our office in Marietta, GA.
Posted on behalf of Mansouri Family Dental Care & Associates
4720 Lower Roswell Rd
Marietta, GA 30068
Phone: (770) 973-8222
Email: MFamilyDental@gmail.com
Monday, Wednesday & Thursday: 7:30 am - 6:00 pm
Tuesday: 7:30 am - 5:00 pm
Friday: 7:30 am - 3:30 pm